Welcome To The First Step On Your Journey To Debt FREEDOM!
✔  Are you feeling lost and hopeless about your get out of debt fast?
✔  Need to know where to start?
✔  Worried about what might happen if you do nothing?
✔  How would you like to KEEP hold of more money every month?
✔  How good would it feel NOT to worry about money all the time?
Welcome aboard, where would you like to start?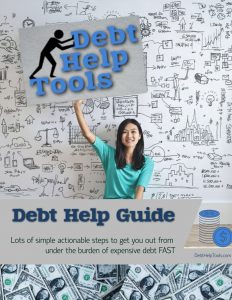 The Tool Kit
Debt Help Guide Short 10 page debt help guide and action plan to help you get out of debt no matter where you are along
Read More »