A welcome email is winging its way to you right now with a link to all your free downloads!!
While you're waiting for your new debt help tools to arrive, why not take a look at how you can make them work for you with the 7 simple steps guide and if you really love free excel spreadsheets that do loads of amazing stuff CLICK HERE.
We really hope you like your free tools and would be grateful for any feedback you have, just reply to the email or contact us HERE.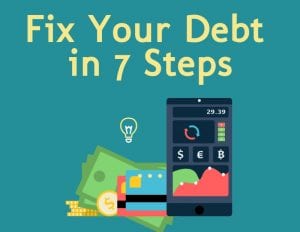 Blog
7 Simple Steps to Debt Freedom Freedom from debt isn't just about not owing money anymore, it about being free from the worry it brings,
Read More »